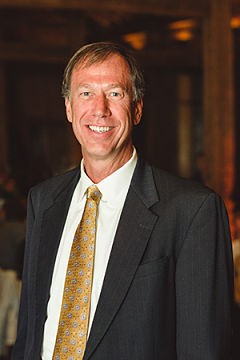 Steven
Fehlenberg
President
Steven R. Fehlenberg is an Attorney and a Certified Public Accountant (CPA).
Steve was born in California and graduated with a Bachelors of Science degree from Loma Linda University, Loma Linda, California. Additionally, Steve received a Masters of Accountancy from the University of Georgia (MAcc) and a Law Degree (J.D.) from Georgia State University. Steve is a member of the Georgia Society of CPA's as well as the Georgia Bar. Steve's working background includes working for Arthur Andersen as a tax accountant prior to shifting into financial planning.
Steve's business background and extensive experience working with business professionals allows him to strategically define a clear financial path for his clients through wise counsel, focus and integrity. While clients respect his trusted financial strategies that come from 20+ years in financial planning, they also appreciate Steve's ability to listen and fully understand their needs while setting a practical plan to achieve their goals.
Steve's integrity and skill at guiding his clients financial future has let him to being selected as one of Atlanta's top "5 Star Wealth Advisors".
Steve is very active in his community, and is the immediate past president of the Kiwanis Club. Additionally, Steve serves on various boards and finance and endowment committees which include, Board Member of Northside Bank, Chairman of the Endowment Committee for Southern Adventist University and Finance Committee member for Georgia Cumberland Academy.
Steve is married to Judy who is a Registered Dietitian at Gordon Hospital and has two daughters, Mandi and Brooke. Mandi is an Occupational Therapist and Brooke is a sophomore in College.
Steve enjoys outdoor activities, such as hiking, skiing and scuba diving.